Václavské náměstí 794/38, 110 00 Praha 1, Czech Republic / +420 224 403 333 / rokoko@eahotels.cz / www.hotelrokoko.cz / #hotelrokoko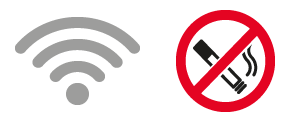 WELCOME TO THE EA HOTEL ROKOKO

Reception
24 hours a day, dial 333 / Direct telephone number: +420 224 403 333
Check–out by 12:00 noon
Extension of your stay possible / late check-out
Room service from 7:00–16:30 hrs.
Reservati on of ti ckets, restaurants, cultural events
Additional sale at the reception
Coff ee & tea set
Wake-up call
Laundry and ironing service (for a fee)
Iron and ironing board upon request
Currency exchange and secretarial services
Luggage room
TAXI and transfers for fi xed rates
Guide services and sightseeing tours
Car rental

Breakfast
7:00 — 10:00 am (-1st fl oor)
Breakfast packages on request in advance by 16:30 hrs.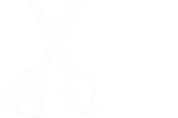 Cleaning
We perform standard room cleaning every other day (if you wish to arrange cleaning individually, arrange it at the hotel reception)
We change the bed linen every 4 days of the stay (of course, we use ecological laundry)
Towels are changed according to the green program in the bathroom (every 2nd day when cleaning the room, if the towels are not hung)
When cleaning the room, we use ecological detergents
If you prefer not to have your room cleaned or to be disturbed, place a DO NOT DISTURB sign on your door knob.
Voltage in the hotel is 230 Volt / 50 Hz.
Our reception staff is ready to assist you to make your stay as pleasant as possible in any way.
EA Hotel Rokoko is part of the EA Hotels hotel chain.
---

TV Programs / (S) = Sport / (M) = Music

In Czech

Other languages



17 Nova
18 Nova Cinema
19 Prima Cool
20 Prima
21 TV Barrandov
22 Nova action
23 Nova 2
24 Nova Gold
25 Prima Comedy Central
26 Relax
27 Rebel (M)
28 Prima Love
29 ČT:D / ČT Art
30 Óčko Express (M)
31 Noe TV
32 Barrandov Family
33 Regionální televize
34 Sport 5 (S)
35 TUTY
36 ČT1
37 ČT2
38 ČT24
39 ČT Sport (S)
40 Power TV (M)
41 Rebel 2 Slušnej kanál (M)
42 Prima Zoom
43 Prima MAX
44 Óčko (M)
45 Óčko Star (M)
46 Barrandov Plus
47 Kino Barrandov
48 Šlágr TV (M)

In German

1 RTL Austria
2 Super RTL Austria
3 Eurosport 1 (S)
4 Euronews
5 Vox Schweiz

In English

6 BBC World News
8 Euronews
9 RT Documentary

In French

In Chinese

In Arabic

10 TV Coran
11 TV Tamazight
13 2M Monde

In Russian

7 1TV RUS Europe
12 Shanson TV (M)
15 RTR Planeta
16 Rossiya 24
MINIBAR
Throughout your stay the minibar will be conti nuously restocked by hotel staff. Consumed drinks will be charged to your hotel account. During check out please inform reception about consumpti on for last night. Thank you very much and we wish you a pleasant stay.
| Price list | Pieces in the minibar | Price per piece |
| --- | --- | --- |
| Mineral water Römerquelle / 0,75 l | 2 pcs | 130 CZK |
| Mineral water Bonaqua / 0,25 l | 2 pcs | 50 CZK |
| Coca-Cola / 0,33 l | 1 pc | 70 CZK |
| Cappy juice / 0,25 l | 1 pc | 70 CZK |
| Beer / 0,33 l | 1 pc | 80 CZK |
| White wine / 0,187 l | 1 pc | 90 CZK |
| Red wine / 0,187 l | 1 pc | 90 CZK |
| Biscuit | 1 pc | 50 CZK |
| Peanuts | 1 pc | 70 CZK |
| Chips | 1 pc | 70 CZK |
FOR SALE AT THE RECEPTION
| Price list | Price |
| --- | --- |
| Becherovka / 0,05 l | 90 CZK |
| Vodka / 0,05 l | 90 CZK |
| Slivovitz Plum brandy / 0,05 l | 90 CZK |
| Ballantine's / 0,05 l | 90 CZK |